Art in metal, how is it done?
Who am I ?
I 'm Arthur Dreissen, a techie and artist. The technology of working with metal is my starting point; it gives me peace of mind and the confidence that all creation is possible. Through it, I find room for creation, creativity, play, and the ability to allow the imperfect to exist for a while. And it is a winding course to something beautiful/new/ultimate.
What do I do?
I design, build, and create custom, artistic, and metal objects. I develope products with a smile. I try to think beyond the material, the usual, the traditional. I want, through a rational proces, to achieve the free, fantastic, and irrational result. In short, I want an emotional expression through a rational process.
Why do I do what I do?
Metal has a substantial wow factor for me. It is my medium. With this strong and resilient material so much is possible and achieving the 'Wow Effect' is my confirmation. The ' Wow' in my self + the ' Wow' at the side of my client provides for the best result possible.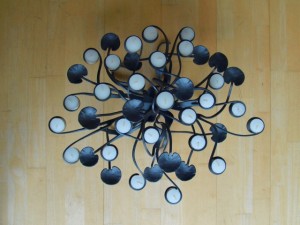 Inspiration – Idea – Craft – Engineering.  In this order !
Please be invited to browse my site.